KFD Rewards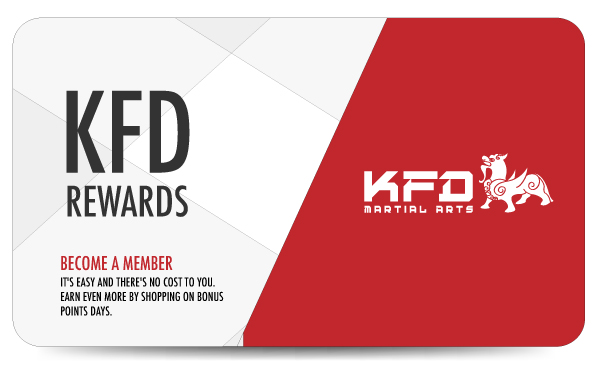 JOIN
BECOME A MEMBER - IT'S EASY AND THERE'S NO COST TO YOU.
SHOP
EARN Approximately 20 POINTS FOR EVERY $100 SPENT IN STORES OR ONLINE AT KUNGFUDIRECT.COM, EARN EVEN MORE BY SHOPPING ON BONUS POINTS DAYS.

WHOLESALE ACCOUNTS EARN Approximately 10 FOR EVERY $100 SPENT.
GET REWARDED
EVERY 100 POINTS IS APPROXimately EQUAL TO $10!
HOW TO USE
Simply add an item to the cart and click on "View Cart". On the cart page, click on "Use Reward Points" under "what would you like to do next?" and enter a desired amount of points to use on your current order.